The Village Building Co. attended this year's ACT People in Property Awards
On Friday 18th of August, developers of South Jerra: The Village Building Co. had the privilege of gathering at the National Convention Centre to be a part of this year's ACT People in Property Awards.
The event recognised the people and companies leading the way in property in the ACT.
Photographed below is our CFO, Rob Fisher (left), presenting the People First Award to SHAPE Australia's Tom Sparkes (right).
To view more from his day out, please click here.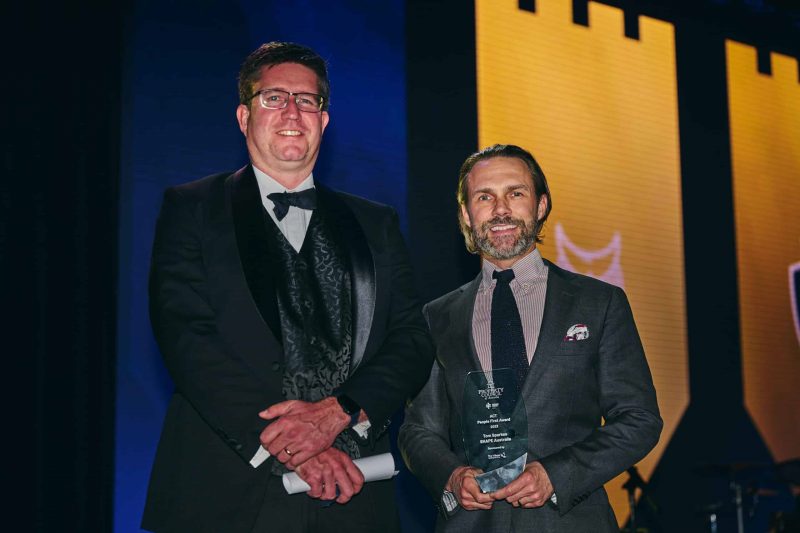 QPRC Volunteer Expo
Are you looking to give back to your Community, have some time on your hands or want to make new friends?
The Volunteering Expo is the perfect opportunity to chat with all kinds of organisations and learn about volunteering opportunities in our community. It is a FREE event, with live music and a BBQ.
It's on Sunday 17 September from 10am-3pm at Bicentennial Hall in Queanbeyan.