Stage 1D & 1F progress
Construction continues to progress rapidly at South Jerrabomberra with more residents calling South Jerra home each week.
December saw the completion of civil construction in Stage 1D (125 lots) as well as the high-level water supply reservoir.
Currently, construction works in Stage 1F are nearing completion with settlements forecast to occur before the end of June.
We are also progressing with cleaning out the ponds at the entrance of the estate and converting them from sediment basins to landscaped water treatment ponds.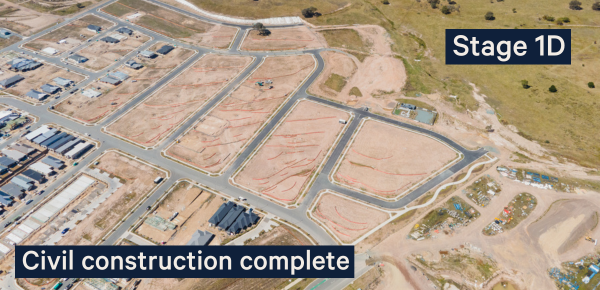 Town Park construction has begun!
We are extremely excited to announce that construction works began earlier this year on the South Jerra Town Park with bulk earthworks now nearing completion.
The Town Park is currently scheduled for completion in early 2024 pending weather conditions and will include amenities such as a community centre with function rooms, playground with nature play area, splash pad, learn to ride facility, BBQ facilities, outdoor gym, sculpture trail and village green.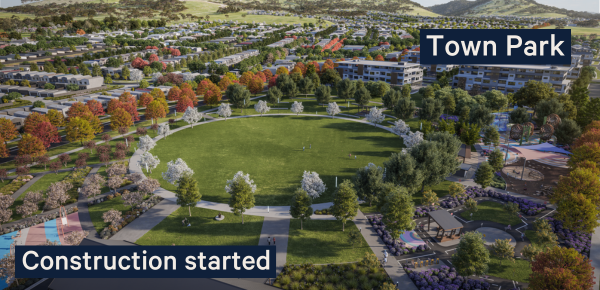 South Jerra Dog Park
The South Jerra Dog Park is currently out for public consultation; we are anticipating a favourable response from Council and are aiming to commence construction within the coming months.